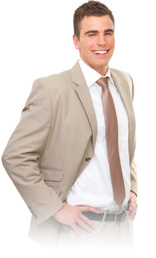 Generic domain names are in use far and wide across the Internet. Why did B&Q choose diy.com? It's simple, memorable and generic for the products that they sell whilst creating the right image they want to project. Using a generic domain name for your business or family can be a great choice whether you have a website or e-mail address in mind.
Domain names are effective marketing tools to help market your products and services. Rather than using a long domain name, an acronym or a hybrid of products or services a generic domain name is easy to remember and can be very effective. Consider the benefits of owning a memorable domain name such as cars.co.uk or a family name such as smith.co.uk.
Gherkin Domains specialises in quality, generic domain names for both business and personal use. We have hundreds of domain names ready to buy. Use the search tools to find domain names in sectors from Business to Travel to Sports and many more.